HSSC Coaching In hisar – No.1 Coaching Institute In hisar For HSSC coaching
Accent Coaching Institute in Hisar provides Best HSSC coaching in Hisar
Contact: 96716-39776, 95410-79129
Kind Attention!!!!! New Batches for HSSC have started
Special Discount for Ex. Accent Students and Other Institute Students…. Start Early —– Get Early
ATTEND A FREE DEMO CLASS FOR HSSC…
TRICKY GK
TRICKY MATHS
TRICKY REASONING
TRICKY ENGLISH
HSSC Exam Pattern and Syllabus:
---
In HSSC, there are three stages of the written examination. 
Written Exam
Interview Test
Document Verification/Medical Test
Only eligible candidates will be permitted to appear for the written exam. Then qualified candidates in written to be allowed to attend the interview and afterwards the document verification Furthermore the medical test (if needed). 
The exam pattern and syllabus are almost same, so you just have to cover the following:
Mathematics
Reasoning
English
General studies
| | |
| --- | --- |
| Name of Section | Marks percentage |
| English, Mathematics, Reasoning & Science | 75-80% |
| General Knowledge | 20-25% |
| Total Marks | 200 |
The written test will be objective type in nature. They all carry similar marks and have no any boundation that you have to qualify every section individually as per in banks exams. The exam will be bilingual except for the English/Hindi section.
What should we cover in these:
---
English Section: This section include Synonyms, One word, Idioms, Miss-spelt One Word Substitution, Antonyms, Phrases Errors, etc.
Mathematics Section: This includes Maths Ratio, Interest, Percentage, Profit and Loss, Age, Work & time, Mixture and Allegation, Distance and Speed, Relationship (All are up to secondary level)
Reasoning Section: The relevant topics includes as Series, Arrangement, Paper Folding, Coding, Figure Cut, Logical Number and others.
General Studies Section: This section includes General Study like as Current Affairs, History, Civic, Politics, Geography mainly focused on Haryana.
Contact: 96716-39776, 95410-79129, 8685899797
Accent Coaching Institute Hisar…..Team..
Click here for Gram Sachiv Admit Card

HSSC Coaching In hisar – No.1 Coaching Institute In hisar For HSSC coaching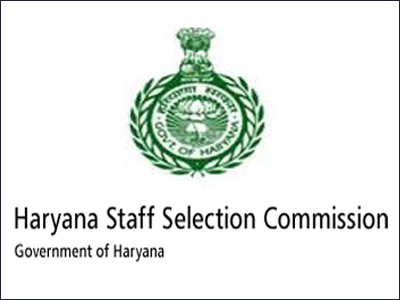 HSSC GRAM SACHIV SYLLABUS 2017:
Important Topics-
General Awareness.
Arithmetic Ability.
Reasoning and Mental Ability.
General Intelligence Questions.
General Awareness and GK Current
Events – Haryana National, International.
History of India & Haryana.
Geography of India & Haryana.
General Politics.
Indian Constitution.
Science & Technology
Arithmetic Ability-
Percentages.
Time & work.
Profit & Loss.
Discount.
Square roots.
Ratio and Proportion.
Interest.
Averages.
Trigonometric ratio.
Circle and its chords.
Quadrilaterals.
Time and distance.
Reasoning Ability-
Alphabet Series
Arithmetic Number Series.
Non-verbal series.
Figures Classification.
Relationship concepts.
Analogies.
Arithmetical Reasoning.
Similarities and Differences.
Discrimination.
Coding and Decoding
General English Language 
Tenses
Vocabulary.
Comprehension.
Fill in the blanks.
One Word Substitution.
Transformation of Sentences.
Precise Test.
ATTEND FREE DEMO CLASS AT ACCENT COACHING INSTITUTE HISAR
Address: 95/B Het-Ram Park Colony, Behind SBI Main branch, Near Jat College Hisar
TRICKY GK
TRICKY MATHS
TRICKY REASONING
TRICKY ENGLISH
For more information: Just dial: 96716-39776, 95410-79129
Best HSSC Coaching in hisar Haryana
Best HSSC Coaching in hisar Haryana
Best HSSC Coaching in hisar Haryana
Best HSSC Coaching in hisar Haryana
Best HSSC Coaching in hisar Haryana
Best HSSC Coaching in hisar Haryana
HSSC Coaching In hisar – No.1 Coaching Institute In hisar For HSSC coaching  HSSC Coaching In hisar – No.1 Coaching Institute In hisar For HSSC coaching
HSSC Coaching In hisar – No.1 Coaching Institute In hisar For HSSC coaching  HSSC Coaching In hisar – No.1 Coaching Institute In hisar For HSSC coaching
HSSC Coaching In hisar – No.1 Coaching Institute In hisar For HSSC coaching  HSSC Coaching In hisar – No.1 Coaching Institute In hisar For HSSC coaching
HSSC Coaching In hisar – No.1 Coaching Institute In hisar For HSSC coaching  HSSC Coaching In hisar – No.1 Coaching Institute In hisar For HSSC coaching
HSSC Coaching In hisar – No.1 Coaching Institute In hisar For HSSC coaching  HSSC Coaching In hisar – No.1 Coaching Institute In hisar For HSSC coaching
HSSC Coaching In hisar – No.1 Coaching Institute In hisar For HSSC coaching  HSSC Coaching In hisar – No.1 Coaching Institute In hisar For HSSC coaching
HSSC Coaching In hisar – No.1 Coaching Institute In hisar For HSSC coaching  HSSC Coaching In hisar – No.1 Coaching Institute In hisar For HSSC coaching  HSSC Coaching In hisar – No.1 Coaching Institute In hisar For HSSC coaching  HSSC Coaching In hisar – No.1 Coaching Institute In hisar For HSSC coaching  HSSC Coaching In hisar – No.1 Coaching Institute In hisar For HSSC coaching
HSSC Coaching In hisar – No.1 Coaching Institute In hisar For HSSC coaching
HSSC Coaching In hisar – No.1 Coaching Institute In hisar For HSSC coaching
HSSC Coaching In hisar – No.1 Coaching Institute In hisar For HSSC coaching