New Batches For Sainik/Military/RIMC/Gurukul/JNVST School Entrance Exam
 New AISSEE (Sainik School) Batch at Accent Coaching Institute Hisar online  11th Jan 2022
 New RMS Batch at Accent Coaching Institute Hisar online  11th Jan 2022
Accent Sainik Wing Hisar Haryana (95410-79129) 
ACCENT is the Best coaching institute (centre) in Hisar (Haryana) specialized in imparting impeccable quality education to the students of various School Entrance Exams such as Sainik School, Rashtriya Military School, RIMC, GURUKUL, NAVODAYA, RAI SPORTS, Doon School, Kittur Rani Sainik School for Girls. Students from all over India associate with us for 1 year or months depending on their requirements.  We have hostel facilities. Our passionate teachers are our real strength, Each & Every teacher is a brand in himself. Our team of young and dynamic teachers -makes relentless efforts as a LIFE COACH with a mission to motivate young minds to plunge out of their comfort zone and achieve their goals passionately. We believe in strengthening the foundation of the students with a holistic exposure and moral values in a friendly environment.
Call us: 95410-79129,96716-39776 
Address: 95/2, behind SBI Main Branch, near Little Angle School, Het Ram Park Colony, Krishna Nagar Colony, Hisar, Haryana 125001
Youtube:- Accent Hisar Sainik School Coaching Wing

Sainik School (AISSEE) ,Military School(RMS) ,RIMC Online Coaching Classes 95410-79129
ARE YOU LOOKING FOR Sainik School Entrance Exam Coaching in Hisar? You are at the right place Shape your Child Career by Getting him admitted to Sainik School-ACCENT COACHING INSTITUTE IN HISAR FOR Sainik School Entrance Exam Coaching —-will do it for you.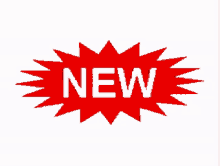 New Batch for AISSEE /RMS/RMIC /Up Sainik School Online coaching from 11th Jan. 2022
*Accent Hisar Online Live classes*
For class 6th Sainik (AISSEE),
RMS(CET),JNVST (6th)
and Up Sainik school class 7th
*11th Jan 2022 to 6th January 2022*.                        
*1.G.S.+GK 12000/-*
(3:00- 3:30pm)
*2. Mathematics 12000/-*
(4:00 – 4:45pm)
*3. English 12000/-*
(5:00 – 5:45pm)
*4. Reasoning 12000/-*
(6:00 – 6:45pm)
All subjects Live class
All classes Monday to Friday
  *3500/- per month* All subjects
+
Study Material(13Books) @5000/-
OR
Online Coaching + Books = 36500/-*
OR
4k+4k+4K+4K
(4 Installments)
*T&c apply*
For payment
Google Pay
PnonePe
BHIM
95410-79129
send Screenshot By WhatsApp 95410-79129
For more call 9541079129
Whats App https://wa.me/919541079129
Sainik School Entrance Exam (AISSEE) 2021-22
Application Form,
Dates, Result,
Medical Age Limit for Class 6TH & 9th Whats App https://wa.me/919541079129
Call: 9541079129 for Study Kit & ONLINE Coaching Suraj Sharma Call: 9541079129 for Study Kit & ONLINE Coaching Purchase Study Kit Now ———————
Study Material for class 6th
1. Mathematics Book
2. Mathematics workbook
3. Basic Of Mathematics
4.English
5. English Workbook
6. Vocabulary Builder
7. Reasoning Book
8. Reasoning Workbook
9. G.K. 1
10. G.K. 2 (History & Polity)
11.G.K. +GS
12. GK MCQS
13.Science MCQs
14.Old Papers
15. OMR
Just@5000/-
for Payment Google Pay,
Phone Pe,
BHIM = 954179129
Accent Sainik wing Contact: 9541079129
Area And Perimeter -1 https://www.youtube.com/watch?v=4hcTp…
Area And Perimeter -2 https://www.youtube.com/watch?v=p1egs…
Area And Volume – 1 https://www.youtube.com/watch?v=KdD7x…
Area And Volume – 2 https://youtu.be/jNzTFNSAUdA
Roman Number -1 https://youtu.be/1OJ9kLrhYsk
Blood Relation -1 https://youtu.be/IgJXRsQiTDw
Blood Relation -2 https://youtu.be/ijnNYQT73wg