Accent Coaching Institute Hisar
Best SSC-CHSL & MTS Coaching in Hisar
Contact No. : 96716-39776, 95410-79129

FEATURES: 
1. Daily Worksheet & Notes

2. Online Test Series–Computer lab available
3. Offline Test Series 
4. Speed Test
5. Mock Test
6. Expert Guidance
7. Previous Year Exams
8. Learn from the Specialists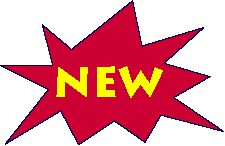 ATTEND FREE DEMO CLASS AT ACCENT COACHING INSTITUTE HISAR
Address: 95/B Het-Ram Park Colony, Behind SBI Main branch, Near Jat College Hisar
For more information: Just dial: 96716-39776, 95410-79129
SSC CHSL TARGETED BATCHES ARE AVAILABLE…….

SSC CHSL 2016 Recruitment Exam: Details
Name of the Exam – SSC CHSL 2016
Full Form of SSC CHSL – Staff Selection Commission / Combined Higher Secondary Level or CHSL (10+2) Exam
Exam Conducting Body – Staff Selection Commission
Exam Level – All India
Posts Offered – Data Entry Operator (DEO), Lower Division Clerk (LDC) & Postal/Sorting Assistant
Total Number of Vacancy – 6,590
Exam Mode – Online
SSC CHSL Salary 2016
| | | | |
| --- | --- | --- | --- |
| Post | Grade Pay | Gross Salary | In Hand Salary |
| LDC | 1900 | Rs. 22,392 – 26,026 | Rs. 18,777 – 22,411 |
| DEO | 2400 | Rs. 29,340 – 35,220 | Rs. 25,165 – 31,045 |
| Postal Assistant | 2400 | Rs. 29,340 – 35,220 | Rs. 25,165 – 31,045 |
SSC CHSL 2016 Post wise Vacancy
Data Entry Operator – 1,010
Lower Division Clerk – 2,053
Postal/Sorting Assistant – 3,527
SSC CHSL Eligibility Criteria 2016
Educational Qualification – Candidates must have passed 12th Standard or equivalent examination from a recognized Board or University.
Age Limit – Minimum age is 18 years and maximum age is 27 years as on 1 August 2016. Age relaxation provided to certain categories as per the government rules.
SSC CHSL 2016 Exam: Important Dates (Tentative)
| | | |
| --- | --- | --- |
| S.No | Event | Date |
| 1 | Release of Application form | (date will be notified soon) |
| 2 | Last date of Offline Application Form | (date will be notified soon) |
| 3 | Last date of Online Application Form | (date will be notified soon) |
| 4 | Issue of E- Admit Card | 1 week of September 2016 |
| 5 | Date of Examination | 25 Sept 2016, 9 Oct 2016 & 16 Oct 2016 |
| 6 | Declaration of Exam Result | January 2017 |
| 7 | Skill Test/Typing Test | March 2017 |
| 8 | Declaration of Final Result | May 2017 |
SSC CHSL Application Form 2016
Interested and eligible candidates can apply for SSC CHSL 2016 Exam. Application form will be available for online mode & offline mode. Online application form will be available at SSC official website (ssc.online.nic.in) and those candidates, who want to submit the offline application form, can download and take a print out of application form and fill it.
Application Fee / Mode of Payment (Online and Offline)
Educational Qualification – Candidates have to pay a fee of Rs. 100 as application fee through CRF stamps which can be bought from the post office. Fee is exempted for all female candidates and reservation category as per the rule of Government of India.
Online Application – Candidates have to pay fee of Rs. 100, candidates can pay application fee through challan at any SBI branch, net banking and any credit/debit cards. (SC/ ST/ Female / PH category aspirants no need to pay any fee).
SSC CHSL Preparation Tips 2016
Staff Selection Commission (SSC) will be conducting the Combined Higher Secondary Level Examination for the post of LDC and DEO in the Government run administrative offices. The examination is scheduled to be conducted in the month of November or December in two parts. Since the number of applicants has almost doubled during the past five year course following the educational revolution in India, the competition has quadrupled in these years. In this scenario, not only the book mugging or intensive practicing can essay your success, but combining these efforts with applying some smart SSC CHSL Preparation Tips will surely help chase down the target. These tips will work wonders if brought in habit.
Details as per the SSC CHSL Preparation Tips 2016
The Examination for the Part 1 of the selection procedure will be conducted in the month of November or December 2016. The Successful candidates will be appearing in the Part 2 of the selection procedure which would be the Typing and skill Test. The Commission will be finalizing the merit list as per the performance of the candidates in the Personality Test.
There will be four sections in the Examination which are as follows:
General Intelligence Test
General Awareness Test
Quantitative Aptitude
English Language
SSC CHSL Preparation Tips 2016 – Paper Wise
Let us talk about the SSC CHSL Preparation Tips as per the requirements perceived in the question paper.
Preparation Tips for General Intelligence
The candidates should follow the following tips to correctly answer this section:
This section is more about conceptual and factual knowledge rather than practice and intellectual approach and thus the aspirants preparing for General Intelligence & Reasoning section should strengthen their conceptual base and try to test your Intelligence regularly through practice sets.
They must strengthen their mental alertness and logical skill which is required to solve the reasoning section of SSC CHSL Exam.
The candidates need to give more time on previous year question papers as they would clarify the requirement of the candidates
As there is section wise time allotment in this examination, the candidates need to quickly finish this section and thus more and more practice is required.
Online Test would be a better option to judge your speed in solving the reasoning section
Tips for Quantitative Aptitude Paper
The candidates should apply the following points as per the SSC CHSL Preparation Tips 2016:
The questions in this section will be designed to test the ability of candidates in appropriate use of numbers and numerical sense.
The scope of test will be computation of whole numbers, decimals, fractions, relationship, between the numbers, percentage, ratio and proportion, square roots, average, interest, profit and loss, discounts, partnership, mixtures and allegation etc.
The candidates should have fluency in the application of mathematical formulae and concepts and the questions will be designed as such
The candidates should try to learn the tricks in order to save time for other questions in the question booklet.
SSC CHSL Preparation Tips 2016 for General Awareness Paper
The candidates should ponder over the following preparation tips to easily solve the questions in this section:
This section is the easiest of all the section where the candidates can score maximum marks and they must answer all the questions of this section.
Questions in this section are aimed at testing the candidates around him/her and its application to the society.
Most of the questions will be designed as such to test the knowledge of candidates in questions relating to current events and matters of every day observation and experience in scientific aspects as well as to test knowledge of current events and related miscellaneous observation and experience in scientific aspect.
For maximum benefit of this section, the candidates should prepare notes of important topics and revise them punctiliously to be perfect in General Awareness.
Study and analyze the syllabus three/four times with a preconceived notion that you have completed all the topics. The broad category of General Awareness syllabus is a segregation of History, Geography, Art & Culture, Indian Polity & Constitution, Economy & Finance, Science and Technology and so on.
The Candidates should keep an eye on latest happenings and read a daily newspaper to keep an updated with the latest news. Make a habit of reading newspaper instead of watching the news.
Tips for English Comprehension Paper
The candidates should bring in use the following tips for preparing better in the English Comprehension Paper:
In this section, candidate's ability to understand correct English, comprehension and writing ability will be tested. The candidates should have good knowledge of rules of Grammar and its correct usage. Knowledge of Elimination Technique will be required. The aspirants should prepare for rules of Grammar and its correct usage in right perspective.
General Tips for SSC CHSL Preparation
The candidates should follow the following general points as per the SSC CHSL Preparation Tips:
Know the Syllabus:The candidates aspiring for the SSC CHSL Exam must apprehend the syllabus for the exam. Knowing the syllabus helps as much as knowing the enemy in a war does. You can easily exclude the topics in which you are not good and prepare better in those which you can easily do.
Save Time, Attempt More:The candidates should learn the short tricks which works wonders in any type of preparation. Saving time in one question will automatically lead to candidates attempting more questions.
Solve previous year questions:The candidates should repetitively solve the previous year question papers to keep in touch with the question asked in the examination. This would also help them know the level of the question paper.
Solve sample paper:solving the SSC CHSL Sample Paper will help the candidates grow in confidence as well as keep them well prepared for the examination in an exam like environment.
Take good care of Health:this is also a good tip for preparation of any examination as a lot depends on how you keep yourself ready for the preparation because ultimately it will be the health which would be the deciding factor.
SSC CHSL Selection Procedure 2016
Selection process includes two steps:
1st Step: Written Examination (Objective Type) (200 Marks)
2nd Step: Skill Test (candidates who qualify the written examination will be called for typing test)
In Case of Tie
In case where more than one candidate score equal aggregates marks, a tie breaker will be applied:
Marks score in written examination.
According to the date of birth, who is senior in the age.
Alphabetical order in which first names of the candidates appear.
SSC CHSL Exam Pattern &Syllabus 2016
Candidates who are going to appear in CHSL exam should know the exam pattern such as marking scheme, type of questions, and exam duration, syllabus. Reading this article will help candidates to prepare a strategy:
There will be 4 sections in a question paper namely
(1) General Intelligence,
(2) English Language,
(3) Quantitative Aptitude, and
(4) General Awareness / General Knowledge.
Exam will have 200 questions for 200 marks.
Duration of the exam is 2 hours.
The question paper will be objective type.
Questions will be set both in English & Hindi for sections – 1, 3 & 4.
There will be negative marking of 0.25 marks for each wrong answer.
SSC CHSL Admit Card 2016
CHSL admits card will be hosted on regional websites of SSC by 1st week of September 2016. Candidates can download their CHSL exam admit card form respective regional SSC's website or candidates can also download admit card from this website (CareerMantri.Com). Candidates will not be allowed to enter in the examination hall without the admit card.
SSC CHSL Answer Key 2016
Answer key is the collection of all the answers asked in the exam. CHSL answer key will be published after the exam on the official website of SSC for all the sets of the question paper and candidates can use them accordingly. Answer Key of CHSL exam will be published after each shift (Morning and Evening).
SSC CHSL Cut Off 2016
Cut off is minimum marks that are compulsory to score to get selected for further recruitment process. Cut off marks for general candidates usually higher than the reserve category's candidates.
SSC CHSL Result 2016
SSC will upload CHSL exam result on its official website, result will be in the "PDF" format in that PDF file candidates need to search their name and roll number. CHSL exam result will be published in the month of January 2017. Only short-listed candidates will be called for skill test round. After skill test, final result will be published in the month of May 2017. After final result, candidates will be appointed for the posts
HERE YOU LEARN Accent tricky concept by which you able to…….
solve questions of mathematics, reasoning without using formula and copy pen whereas using trick and direct answer within fraction of seconds which is required for all competitive exams. There are a number of techniques to learn English vocabulary by using your brain hidden power ……… these techniques have not been disclosed yet, you can get these tricky techniques at www.accentconcept.com